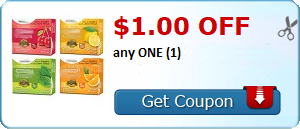 Yahoo! The nice doubler coupon for $0.55 OFF any ONE (1) pack of Brawny® Paper Towels has reset for me and I hope it reset for you too! I picked up two packs this weekend at my Giant Eagle and will be heading out to pick up some more tonight! My store had plenty in stock too! And don't forget, these brands qualify for the Mail in Rebate for a $10 Prepaid Mastercard when you spend $25 on select Georgia-Pacific Products thru 9/7. You can find the form and more info on this rebate HERE.
Brawny Paper Towel Single Roll $1 (Sale thru 9/3)
$0.55 OFF any ONE (1) pack of Brawny® Paper Towels
=FREE after doubled coupon and sale!!! *HOT DEAL*
If your store is out-of-stock, just get a raincheck for the items but be sure to use the raincheck before your coupons expire
To see more great advertised deals this week and for the upcoming sale, click the Weekly Ad button in the menu bar above or you can just click here. For more great unadvertised deals at Giant Eagle, be sure to check out the Cheap Buys page.